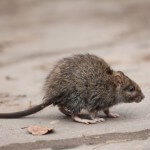 Outdoors, insects and rodents are an important part of nature. But inside of your home or business, they represent a potentially serious threat. Cockroaches carry disease and asthma triggering allergens. Rats can potentially spread the plague, and are known to cause fires by eating wires in the walls.
Mosquitoes, ants, spiders, centipedes, bed bugs, termites - all of these pests can cause minor to serious challenges for families, offices, and more. That's why everyone needs a Jacksonville exterminator - someone that can eliminate these pests thoroughly and completely and give you your property back. If you're ready to get started, give us a call at 904-289-7171 for a free quote or fill out our contact form.
About Our Affordable Exterminator Service in Jacksonville
Bug-Man Pest Service is a family owned Jacksonville exterminator and pest control company. After 50 years in the local Jacksonville, Orange Park, and Middleburg area, we have developed a reputation as the first company to call for any and all extermination needs.
What makes us such a popular choice is not just our experience or our cost. It's our commitment to the science of extermination and prevention. Every single strategy we use was created by our in-house entomologist, who developed the approaches and techniques that help us get rid of the pests that are most problematic in your home.
Our techniques are so effective that we are able to provide a guarantee that our work will eliminate the pests that are most affecting you, or we'll employ additional scientific approaches until your property is pest free.
Our Seasonal and One Time Exterminator Services
Bug-Man Pest Service provides most of our pest removal services as part of our seasonal pest solutions. We are able to offer, using only the most state of the art techniques:
Spider Extermination
Cockroach Extermination
Ant Extermination
Rodent Extermination
Fly Extermination, and more
Most common pests are eliminated with our seasonal pest control, which we can provide as a one time service if you're not sure about your commitment level. Once the pests indoors are exterminated, we create a barrier that prevents new pests from entering.
These treatments eliminate most common pests. We are also available to provide support for other invasive pests, including:
Bed Bug Extermination
Termite Extermination
Mosquito Extermination
Rodent Extermination (Mice, Rats, Moles, Gophers)
Red Fire Ant Extermination, and More
When you're faced with pests on your property, both your home or your commercial property, you can trust that our pest control company will be there to get rid of the pests that are bothering you the most.
Humane Wildlife Removal
For most pests, you need an exterminator. But for some wildlife invasions, like squirrels, the goal is to make sure that these animals are moved in a humane way. We use live traps, exclusion, and deterrents to make sure that the animals themselves are unharmed. And if that is not possible, we make sure that our extermination methods are free of suffering.
Need a Jacksonville Exterminator Near You - Call Bug-Man Pest Service
You have pests. We have solutions designed to address then. Fast, convenient, affordable, and effective, our exterminators in Jacksonville are able to provide you with free quotes and outstanding service to make sure all your pest control needs are met. Let Bug-Man Pest Service show you why we are the leading Jacksonville exterminator team. Call us today or contact us via our form to get started.