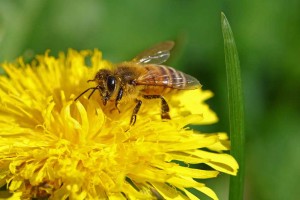 One of the reasons that Bug-Man Pest Service has become the premier pest control specialist in Jacksonville, Orange Park, and Middleburg is that our entire pest control service was developed by an experienced entomologist.
Many pest control companies provide monthly or bi-monthly pest service. Our seasonal solutions last for 3 months - the entire season - providing protection throughout the year, along with fewer treatments so that you save money. Spring pest control is perhaps one of the most important examples of this service, since spring is when the pests really start to thrive.
As the #1 choice for pest control in Jacksonville, Bug-Man Pest Service offers affordable, long lasting, and expert seasonal pest service for Spring prevention - and throughout the year. Please call us today at 904-289-7171 to schedule a free quote.
About Our Spring Pest Control
As the weather gets warmer, it becomes breeding season for many insects. Spring bug prevention is thus more important than ever. If you have any pests inside of your home, we can treat that first. But if you've been a long term customer, what you'll need most is an exterior barrier and inspections throughout your property to address the different pests that are a bigger risk for the area.
Common Spring Pests
There are many insects and bugs in Jacksonville. We treat for many of the most common spring pests, including:
German Roaches - German cockroaches are found living in your kitchen and bathrooms. They are attracted to wet locations and will find food sources wherever possible.
Rodents - Rodents can be a big problem in your home during the spring. The most common invaders are rats, mice, and squirrels. These animals carry diseases and are harmful to your health, and can eat wires leading to fire damage.
Ants - There are many different ant species that invade Jacksonville. In order to keep these colonies outdoors, you need spring pest control. They come in through small holes in your home and look for food sources. Once they find any, they invade in group. Fire ants can be especially dangerous and active during this time of year.
Mosquitoes - Mosquitoes can breed in a few inches of water. Any standing water in your yard your around your home can cause them to multiply quickly. We can provide some support for mosquitoes as part of our spring service, but also make sure you ask about our mosquito treatment.
Wasps - Wasp nest begin increasing in size and numbers as spring moves along. Females will enter your home through small voids in search for a suitable place to build her nest and care for her young. They may also live on your roof and become aggressive during mating season.
Spiders - Most spiders are good for your yard since they eat other insects. But inside your home they can be frightening and invasive.
Black Widow Spiders - Black widow spiders rarely enter your property, but they can live near your walls and outdoor furniture which is why we treat for them as well. Their bite is toxic and could be dangerous.
Stinging Insects - During this time of year, you can expect to see bees out for pollination. Other stinging insects such as hornets and yellow jackets are a problem. We try to leave bees unharmed when they're further away from your property, but the closer they are the more risky they can be, and wasps can always be dangerous especially for those with allergies.
Some pests, like termites and bed bugs, also appear to be more common in spring. Termites tend to start colonies during the warmer spring weather and bed bugs usually come to your home from travel during the winter months but by spring often have built larger colonies that are more noticeable. Both of these require a separate service, but as part of our pest control we can review for them when we're there for our appointments.
Spring Pest Control in Jacksonville with Bug-Man Pest Service
Our seasonal pest service is the best way to prevent invasions from common spring pests. We use the most advanced scientific strategies currently available, with long lasting and effective solutions that can successfully exterminate and prevent insects and other pests from making their way into your home.
Learn more about our regular pest control service or contact us via the appointment form for a quote.