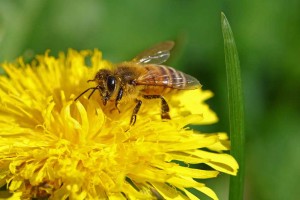 It doesn't matter how new your home is. It doesn't matter if your property is big or small, residential or commercial, filled with clutter or minimalist. In Jacksonville, Orange Park, Middleburg, and the rest of Northern Florida, your property is going to be at risk for pests, and that means you'll need some type of consistent pest control service.
At Bug-Man Pest Service, we provide seasonal pest control throughout the Greater Jacksonville area. Every strategy we use was developed by our own in-house entomologist (insect scientist). Because we use the newest applications and treatments, we only need to treat your home quarterly to get long lasting results - meaning there is no need for an expensive monthly pest control service.
If you're ready for affordable, effective, and guaranteed seasonal pest control, contact Bug-Man Pest Service today at 904-289-7171, or fill out our appointment form at the right for a free quote.
Pest Control by the Seasons
Different pests have different seasons. For example, in Jacksonville, you might find millipedes in spring, fire ants in summer, lawn pests in fall, and cockroaches and rodents seeking warmth and refuge in the winter. There are also spiders, fleas, house centipedes, and many other pests that may find their way into your home during different times of year.
Some pest control companies try to convince you that you need a monthly or bi-monthly pest control service, but this is incorrect. Most products these days are designed to withstand even the harshest Florida weather conditions, which means that each application will last you for months, not days.
With our seasonal pest control service in Jacksonville, we handle the different insects, wildlife, and other pests that may invade your property. Our system, developed by our entomologist, targets each different type of pests and bug depending on the season for maximum protection all throughout the year.
We encourage you to contact us for your monthly estimate. But to better understand our seasonal pest control service, here are some of the different pests we target depending on the season:
Spring is when the flowers are blooming and everything begins to turn green. It is also when the weather starts to warm, and when many pests come out of hibernation in search of food or shelter. Some of the most common pests during this time period include ants, spiders, roaches, and mosquitoes.
Although not included in our seasonal pest service, bed bugs are also common during this time of year, as are termites. We encourage you to contact us about our termite inspection service, along with any unexplained bites that you may have received after traveling during winter.
Summer is when we have the hottest weather and some harsh humidity. For us, it can be unpleasant. For pests, it's like a resort. The insect population increases tremendously during this time, which is why we need to make sure to provide support for some of the many different invasive pests, including different ants, fleas, ticks, and roaches. This may be a time to ask about our mosquito control service as well, which can provide longer lasting relief that protects against all mosquitoes - even those outside.
Pests can change dramatically from summer to fall. At this point, pest populations have peaked, and now they're looking for new places to find food, or take shelter during the changing seasons. Crickets, scorpions, black widow spiders, and many other pests may find their way onto your property during this type of year, requiring a different type of seasonal pest treatment.
Finally, during the colder season, the bug population starts to die down. Yet because we live in Florida (where the weather stays warm throughout the year), there will always be insects that are breeding and spreading during this time.
Rodents are especially common in winter. Rats and mice often become a greater nuisance, as they come in and seek shelter from the cool weather. Squirrels are also another known issue during the winter.
Ants, silverfish, and cockroaches are still problems during this time of year, though different species of ants and roaches may be of greater concern.
Guaranteed Residential and Commercial Seasonal Pest Control
Bug-Man Pest Service has been a leader in the Jacksonville area for over 40 years, combining affordable pest control with science based solutions that are fast, effective, and get rid of all different types of common seasonal pests.
We have a courteous, highly experience staff. Family owned, we also guarantee our work. If you do start to find pests on your property for any reason, give us a call and we'll come back and repeat any applications that may be needed. While our area doesn't need monthly pest control, our seasonal pest service is still guaranteed to work for the entire season. If we do feel as though your property needs more than seasonal pest care, we'll make sure to let you know why, and justify it with science.
Bug-Man Pest Service has long been the pest control company of choice in Jacksonville, and we'd be more than happy to show you why we continue to lead the Jacksonville, Orange Park, and Middleburg market. Contact us today to obtain your quote.