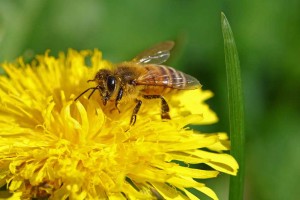 With every season we experience here in Jacksonville, FL., different insects come out. That's why it's important to have your home treated for these specific types of bugs that show up with each season.
Seasonal Pest Control Jacksonville FL
In our area, millipedes begin making their way inside your home in the spring. Fire ants and fleas torment the unprotected in the summer. Sod web worms and other lawn pests are at their worst in the fall. Large roaches and rodents invade your house seeking warmth and refuge in the winter.
With our experience and pest control methods, you can feel confident that your home will be safeguarded from all kinds of seasonal bugs.
What is Seasonal Insect Control Jacksonville?
Throughout the year, we deal with different insects, wildlife and pests. We have developed a system that will target these different types of bugs, based on the season.
Here is a look at what we target during each season.
During this time of year, the flowers are in bloom and everything is turning green. When the weather starts warming up, you can expect to deal with a wide variety of rodents and insects.
Some of the common problems include ants, spiders, termites, roaches, bed bugs, and mosquitoes.
In the summer months, we are in full swing with humidity and heat. The insect population increases tremendously during this time.
You can expect to battle a whole host of different ants, fleas, ticks, and roaches.
Mosquitoes also tend to multiply more rapidly than usual during the hot summer months.
As the leaves fall from the trees and the weather gets a bit cooler, you will deal with several different types of insects.
For example, ticks and fleas are still an issue for your pets. Bed bugs thrive even when cool out. Crickets and scorpions are other pests that need to be taken care of during the fall.
In our coldest months, the bug population starts to die down. However, since we live in a warmer region of the country, some insects will thrive and continue to be a problem.
Rats and mice often become a greater nuisance during the winter. They come in and seek shelter from the cool weather. Squirrels are also another known issue during the winter.
Some insects still show up in the winter, such as bed bugs, ants, silverfish, and roaches.
Our Guarantee to Customers
Bug-Man Pest Control has been serving the Jacksonville area for over 40 years. We passionately serve our customers with the best services possible. Our staff are courteous and experienced when it comes to helping keep your home safe and bug free.
If you are in need of seasonal pest control, contact us today. We can guide you through the services that will best meet your pest control needs.