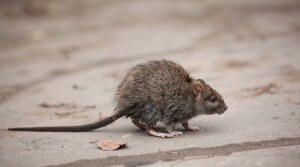 If you have a serious problem with vermin, rodents, or other similar pests invading your home, give Bug-Man a call today. We can completely rid your home of these pests quickly and easily so you can get your home back to normal. We have decades of experience and generations of satisfied customers that prove that we are a company dedicated to doing the job well and giving you a satisfactory pest control experience. If you have rodents digging through your hard or in your home, call Bug-Man Pest Service today for rodent control and removal!
Here's a short list of some of the pests we're equipped to handle at Bug-Man Pest Service:
We have been getting rid of pests like these for decades, so you know that when you hire us you are getting the best bang for your buck.
Essential Rodent Pest Control Info
The term "rodent" is not a derogatory term. It comes from the term for mammals of the order "Rodentia." The word "rodent" comes from Latin, meaning "to gnaw." Rodents include any kind of squirrel, rat, or mouse. The only pest in this list that is not considered a rodent is the rabbit, which comes from a different species classification. Nevertheless, all of these creatures can pose hazards to property and health, and their presence should not be taken lightly. Rats are known for spreading disease, and moles, rabbits, nutria, and squirrels can all cause damage to household plants and vegetation. Don't let the problem get worse! For immediate rodent control and removal, Bug-Man Pest Service in Jacksonville is here for you!
The Centers for Disease Control (CDC) estimates that rats can spread at least a dozen diseases. They are also considered somewhat responsible for the spread of bubonic plague in the Middle Ages. Rats are common in densely populated areas, and their presence always poses a threat to human health and property. It is because of these reasons that rodent pest control in Jacksonville, particularly by Bug-Man Pest Service, is of such high importance.
It is important to get these rodent problems dealt with quickly and effectively, but you shouldn't hire just any company to do this work for you. You need a company with plenty of expertise in dealing with all kinds of pests, and you need a company that will put your interests first. This is why you should hire Bug-Man Pest Service today for rodent control in Jacksonville.