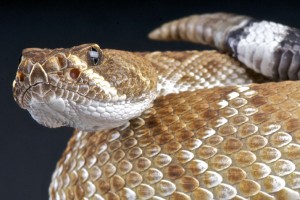 Snakes tend to come out in the warmer months and be active. If you aren't careful, you can come up on one without even knowing it. Should you have this problem, you are in need of snake removal services in Jacksonville.
What Are the Characteristics of Snakes?
There are more than 3,000 species of snakes in the world. Of that number, about 375 snakes are venomous. In general, most snakes in the United States are not poisonous. It is important to keep your distance, however, unless you know the differences.
These creatures like to live in tall grass, brush, or other places in the yard that will provide them cover from the sun. This is why it is hard to spot a snake while walking.
Snakes also retreat to cool areas such as basements and cellars. In the summer particularly, they look for places to keep from overheating.
If you have a problem with this creature, then you are in need of snake extermination.
How to Deter Snakes
There are a few things you can do to keep down the number of snakes you see in your yard and home. Out in the yard, you should keep your grass cut regularly. When it gets tall, it provides shade for these creatures.
Also, you can look around your home for entrance points that snakes have come into your basement. Fill in holes and gaps in your foundation.
If you have a snake that you need removed, you can call Bug-Man Pest Control for their snake removal services.
Bug-Man Pest Control Offers Snake Removal Services in Jacksonville FL
Here at Bug-Man Pest Control, we handle more than just insects. We offer snake control services to keep you and your family safe.
To get rid of your snake problem, we capture the creature and when possible, place it back in the wild. Snakes are important to our eco-system. It is best to remove them from your yard and place them in a better habitat.
Our Guarantee
It is our passion to serve the community with the best in pest control services. We are a Family Owned and Scientifically Operated business that has been functioning for over 40 years.
With our excellent services and customer service, we are able to keep customers for a long time.
If you have questions regarding snake extermination or other pest options that we offer, please feel free to contact us today. We can answer your questions and set you up with an appointment to rid your yard of snakes.